Steel-Toe-Shoes.com
The largest source of safety shoes on the web!

Ask about our corporate rewards program!
Click for Details

Toll Free
1-866-737-7775
*FREE SHIPPING* *FREE SHIPPING* *OVER 500 STYLES OF ANSI APPROVED SAFETY SHOES* *FREE SHIPPING* *FREE SHIPPING*
Safety Shoes & Footwear
For the best selection of mens and womens safety shoes shop Steel-Toe-Shoes.com. Find our range of safety shoes in brands such as Converse, Nautilus and Timberland available to suit the fit you're looking for. We also have a great selection of steel toe shoes, composite toe shoes, metatarsal shoes, military and food service footwear.
Knowing the criteria for replacing safety shoes due to excessive wear and tear is necessary. Examples are when a shoe's steel toe – or other protective components such as the steel midsole, the steel shank or the metatarsal guard – are showing. Shop Steel-Toe-Shoes.com for all of your Safety Footwear needs.
Mens Safety Shoes & Footwear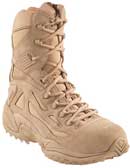 Womens Safety Shoes & Footwear
© Steel-Toe-Shoes.com. All Rights Reserved.