Full Color Catalog

Men's & Women's

Large Sizes Available

250+ Styles, 68 Pages

Shop 24 Brands!
Now you can get everyone in your company a free copy of our large print, easy-to-use catalog. With 250+ styles of men's & women's shoes you can't go wrong. This is a great source with 24 of our brands on display.
Request My Catalogs
!
Request My Free Catalogs!
Take 1, 5, 10, 25, 50+

Coupon of The Week! (10% Off)



Coupon: STEELTOE



How to Use Your Coupon:




Add items to your shopping cart that you would like to purchase.


a

Enter your shipping/billing information and continue to next page.


a

Enter code:

STEELTOE

in the coupon redemption box and hit the "redeem coupon" button to watch your price drop 10%.


d

Continue to check out.

WELCOME TO BOOT SEASON!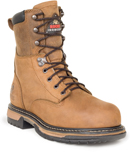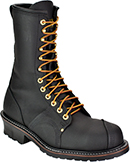 Corporate Accounts Program

Dedicated Account Manager
Volume Based Discounts
Direct Billing Available (Terms)
Free UPS Shipping
Voucher Code Program Available
Call 1-866-737-7010 Today!
Bulk Order Clearance! (Phone-In Only)

$50.00/Pair With 10+ Pair Order (Mix & Match)




Women's Collection - Click to View All



Click Here to View All Women's Styles




Click Here to View All Hard-To-Find Sizes/Widths